Ladies and gentlemen, fashion DOES exist in Seattle!
In this case, the photographer is a fashionable as those in the shot! I met John Lee Bell on the street of Seattle when he was doing some fashion scouting for his fashion blog.
He also photographs for events and wonderfully captures the beauty he sees around him.
I love following his updates on Intsagram and seeing the creme dela creme of Seattle street fashion. Without further commentary from your very own peanut gallery… John Lee Bell!!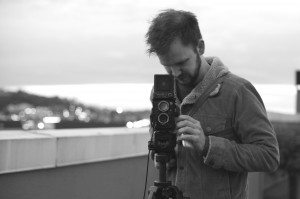 John Lee Bell
Blog: johnleebell.wordpress.com
Website: johnleebell.com
Instagram: john_bell_in_seattle
Twitter: @johnleebell
Pintrest: johnleebell
Facebook: john bell photography
What got you started in fashion?
I got started from the fashionable eye of an ex girlfriend who was overloaded with great style. She loosened me up to more new and fun style, with class.

How did you start photographing?
I took up photography in 2010 because I am a people watcher and photography was a good way to remember all the cool things I see.

What camera do you shoot with?
For my fashion blog I shoot with a nikon D800 with a 50mm lens, though looking to try out a 85mm lens.
What is your favorite season to dress for?
I love to layer, so being in Seattle its every season…ok not all of summer. But I do like the colder months with the scarfs and cool pea coats.
Do you have a favorite store? Favorite designer?
I have a few stores. I tend to go to H&M because the price is so low and they have some fun clothes. Then I go to j.crew, Banana Republic. Just discovered Blackbird in Ballard, really like the jeans they have.
What pair of shoes can you not live without?
Well, since I have about 5 pairs, I will have to say my Sperry Top-Siders. Such a classic shoe. I mean you can wear these things with just about anything!  Socks, no socks, suit, shorts… endless.
What new color/pattern are you obsessed with right now?
For women, I am crazy over polka dots. For men bright colored pants… And denim for all!
How do you stay informed on the latest fashion?
GQ is my number 1. But I'm always looking at store catalogs and browsing other fashion magazines. Plus with my people watching skill I can just see what I like.
What's your latest favorite women's fashion trend? Men's?
Besides polka dots for women, I love wrist candy! Especially a gold watch and bracelets. Throw in a turquoise ring and BAM! I have to pick up my jaw off the ground.
With men I like to see a fitted outfit with color, rolled up pants and going commando with the feet (no socks). And ditch that white undershirt that you can see popping out of the front of your collar. Streamline your look men, no baggie!
What's your superpower? Party tricks count!
I can make an irish car bomb disappear pretty quick! And play guitar and harmonica at the same time. But after the car bomb disappears of course