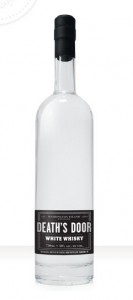 One of the fun parts of living downtown is that you never know what will happen! While walking home from our Thursday night date night a few weeks ago, we were walking the rainy streets of Seattle after a drink and some happy hour appetizers at RN74 (review to come, stay tuned!) we walked past Goorin Hat Brother's location on 1st avenue. Music was playing, the place was packed, and the scene resembled a scene from A Christmas Carol with the dreary outside and such a rosy and cozy party happening indoors. Leaning out of the open door, the 20's era clad worker beckoned us in, "There's live music folks"… pause from us…"there's an open bar and GREAT drinks, come on in and have one". Now THAT was the sales man's trick, know who you're selling to!
Besides the fact that we stayed for over an hour and the two hats that I walked out with we did enjoy a few glasses of the truly delicious libations. Luckily, they were distributing the recipe!! Not only is the alcohol itself smooth and delicious, but their packaging is just classic!!
Despite the silly name, the punch is actually quite forward and smooth! Enjoy!!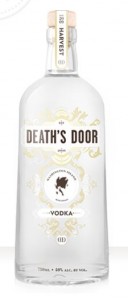 Punch of Misunderstandings
(Recipe from Deaths Door Spirits
)
Serves 8-12 people
ingredients
1 bottle Death's Door White Whiskey
12 oz Death's Door Vodka
12 oz Sombra Mezcal
12 oz Agave Nectar
12 oz Lime Juice (Fresh, approx 12 limes)
64oz COLD water
4 c ice
Combine agave and lime juice into large punch bowl and stir to combine
Add whiskey, vodka, Sombra Mezcal and cold water to nectar-juice mixture and stir thoroughly to combine
Add approx 4 cups ice to chill
Serve with a slice of red apple as a garnish if you desire