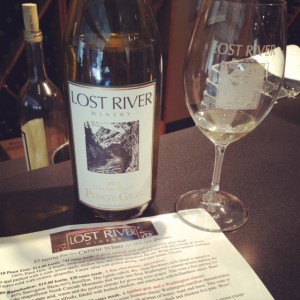 Last Saturday's weather was just delightful! We were still recovering from our jet lag and getting back into the usual routine. So, abiding by my weekend "stay-cation" ritual of heading down to Pike Place market I grabbed my market bag and tootled down to meander around the market for a while. My first class griller had decided that he/we were tasted up for some grilled Bratwurst and we needed some Uli's Famous Sausages and a few amazing potato rolls from Macrina Bakery to build our delicious dinner. Recipe posted here and I, and my stomach, are proud to report that they turned out completely AMAZING! We'll be making that recipe a grilling staple this summer!! Bring on the sun Seattle, we'll grab a keg of Georgetown Manny's Pale Ale and give you a run for you money!
But back to my story! There I was, strolling home on a Saturday afternoon, enjoying the sunshine and still on a vacation hangover from our two weeks gallivanting around Spain so I had no sense of urgency or duty. Then I happened upon the Lost River Winery tasting room. They have a lovey open space nestled into the north side of Pike Place Market that I had walked past dozens of times and a noon wine tasting on a lazy stay-cation sunny Saturday sounded like a marvelous life choice!
Ram greeted me as I walked it and invited me to a wine tasting… YES PLEASE! I chose my seat at the bar while he masterfully started me down the journey of tasting some truly wonderful wines! The list below was included in my $5 wine tasting and I have to say it was a delightful line up! Featuring a wide array of their wines, from red to wine and dessert wine the tasting truly showcased the flavor and style of the Lost River wines. The well-stocked tasting bar and knowledgeable staff (Thanks Ram!) of their Seattle tasting room is a delightful oasis from the hustle and bustle of the market.
For being a staunch red wine drinker and dessert wine averse, it might surprise you that the only two bottles I took home were a white and a white dessert wine! That's how delicious they were!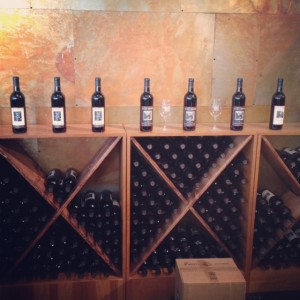 $5 Tasting (may 5th menu)
2010 Pinot Gris $14/bottle, 741 cases made
My review:

Light and refreshing. No lingering taste and a clean finish

In their words:

"A great cocktaip wine and paired with spicy food! 100% Pinot Gris, A bright, crisp and refreshing stainless-steel tank aged Pinot with just a touch of sweetness and packed with a zesty green apple , mellow, lime and white grapefruit flavors.
2009 Rainshadow $15/bottle, 430 cases made
My review:

The Semillon give it an interesting twist. It was described  as a "food wine" which is apparent in it's simple yet complex flavor and flow letting food enhance and highlight different flavors.

In their words:

"A fine chardonnay alternative. 40% Sauvignon Blanc/ 60% Semillon. This light-oaked, dry, white Bordeaux-style blend is named in honor of the magnificent North Cascade Mountains that block rain from Washington's coastal storms making the eastern part of our state arid, warm and the perfect climate for growing wine grapes.
2008 Merlot $24/bottle, 494 cases made
My review:

 Spice forward with a balanced full finish.

In their words:

92% Merlot, 8% Cabernet Franc. This wine exhibits notes of black currant and cassis, cherry, and licorice. 2008 represents a near perfect vintage for Washington Merlot. This wine will improve with an additional year in bottle, and, with proper cellaring, should age well until at least 2015.
NV Western Red $17/bottle
My review:

 Slight slice, drinkable with any type of food. Not as smooth but lingering with a nice finish.

In their words:

75% Merlot/25%Cabernet Franc. Western Red is a Bordeaux-style blend of Merlot and Cabernet Franc that celebrates the Western Red cedar trees that surround our winery along the Lost River in the upper Methow Valley.
2007 Syrah $24/bottle, 394 cases made
My review:

Jammy yet simple with red berry notes and a very smooth finish.

In their words:

100% Syrah. This wine exhibits a blend of terroir expression between the cobbly gravels of Stone Valley Vineyard (the famous Walla Walla "Rocks") and the deep wind blown silt "Loess" soils of the Les Collines Vineyard. The wine displays distinctive black pepper and cherry notes with a strong character of bitter chocolate, coffee and smoke. The aging in barrel and restrained use of new French oak lengthens the wine's finish and enhances its fruit aromas.
2008 Cedarosa $26/bottle, 301 cases made
My review:

Rich tannins, silky and soft with a lingering tail. My taste buds DANCED with this one!!

In their words:

45% Cabernet Franc/55% Merlot. A complex and rich Bordeaux style blend featuring a medley of bright, fruity Merlot flavors intermingled with the dark and earthy underbrush flavors of Cabernet franc- commonly known as our hedonistic fruit bong. A very versatile wine in the kitchen.
2007 Cabernet Sauvignon $24/bottle, 595 cases made
My review:

Smooth and full flavor, robust taste finishes delightfully  with a  light tannin forward flavor that lingers delightfully on the tongue.

In their words:

85% Cabernet Sauvignon/10% Merlot/5% Cabernet Franc. This robust yet elegant cab-based blend is aged in French oak barrels for two years then bottle aged for 1 year prior to release. If you enjoy a hearty red wine with more oak, tannin and acid then this your best bet.

2009 Late Harvest Semillon $17.90/bottle, 125 cases
My review:

Smooth, sweet but NOT syrupy as most dessert wines are. Incredibly crisp finish without a sweet linger. Resides on the fruit notes. Would LOVE to pair with a vanilla cookie or biscotti!

In their words:

Semillon is used to make the greatest dessert wines in the world! Ours has flavors of pear, honey & citrus with silky texture in the mouth.