We LOVE Portland! Don't get me wrong… Seattle is my home but Portland is my stomachs home! Thankfully, not only do we have family there that we LOVE to visit, but he's a FOODIE and has taken us to some really wonderful places! Portland has a way with food unlike any other city I've been to yet. It's like Manna from heaven… delicious restaurants, pubs, taverns, bistros and bars just laying around on the streets waiting for you to walk in!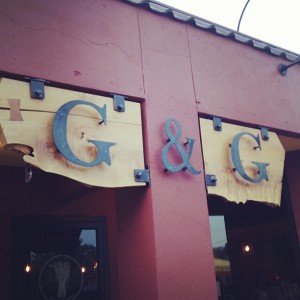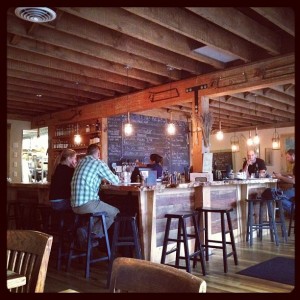 This last trip ended on a WONDERFUL note. NOT the ending part… that always sucks…but the restaurant we had Sunday dinner at was just… INCREDIBLE! It's my FAVORITE place we've been to in Portland YET! Grain & Gristle has a laid back, rustic modern tavern feel, as you can see from the picture, excellent service, and an incredible menu! They also have an EXCELLENT Bloody Mary which you can order "dragged through the garden"…"kick the vermouth in the side with a pair of steel-toed boots" anyone?…and this is coming from a Woman who doesn't particularly like Bloody Mary's. Their AMAZING pickled cauliflower simply furthered my recent budding obsession with pickled veggies and you'll see some post on those, let's call them "adventures" as soon as I find a few mason jars!
Ordered:
Daily Special: Roasted Carrots with Salsa Verde…and another once we finished the first
Grilled asparagus, soft egg, butter leaf, herb vin
Beets, fresh chevre, mint
Mussel frites, Belgian style, aioli
Braised pork shoulder, smokey baked beans
Everything was just… divine! The Salsa Verde was so delicious and fresh, the pork aficionado himself said it was the BEST braised pork he's had yet (and he orders it WHENEVER it's on the menu!), the frites were freakishly delicious and my grilled asparagus salad….was….just… DELICIOUS!!!
When we were leaving we saw the table next to use get their order and Currywurst with chopped egg and fries….I'll be back for you!