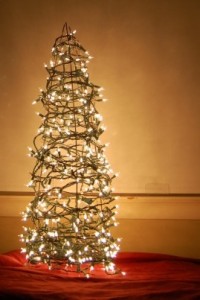 Do-It-Yourself Holiday Decorations

It's that time of year: the lights are sparkling, holiday music is playing everywhere you turn, and gingerbread lattes are readily available! I get so excited to decorate for the holidays, but I do dread the credit card bill at the end of the month. This year, I decided that there has to be some holiday decorating ideas that are chic, classy and personalized without busting my budget.
After sleuthing around on Pinterest and exploring the blogosphere, I was amazed at a multitude of great and incredibly inexpensive holiday decorating ideas. Decking the halls shouldn't put you in the poor house, so let's get started!
Set the Mood
You don't have to purchase holiday music to feel that holiday cheer or set the tone for your gift wrapping, decorating or dinner party. Try making a Pandora station or Spotify playlist and include a few of your favorite artists. You might even find a few new festive songs to enjoy.
When decorating, candles are my go-to, as candlelight always creates such a lovely ambiance. Use various heights of candles in different colors and arrange them in glass mason jars with cranberries around the base of the candle. You can even make a menorah using craft boxes and candles from the dollar store. One fun project is to use old tin cans and make a holiday luminary to decorate the inside and outside of your home, which can be reused year after year.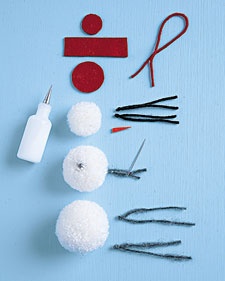 Use What You've Got
When it comes to decoration, natural elements give a very classy touch. It's amazing how many uses there are for tree branches and pine cones. Pick up a few extra boughs when you select your Christmas tree and take them home to decorate with metallic or colored spray paint. Make your own wreath or place them on the table with a candle in a glass jar for a festive centerpiece. You can also do the same spray-paint treatment to fruit to use as centerpieces, accent colors in glass bowls or jars, or as place settings for dinner party guests. I just love these little decorative pieces using Christmas tree sprigs and wine corks.
Want to be even more frugal? Use pine cones from your own backyard to decorate your home. You can also spray-paint them like this with metallic or sparkled paint for an extra pinch of pizzaz! The options are endless.
Meanwhile, make holiday cards multitask by hanging a ribbon and getting wooden clothespins to hang the cards as they come. Check out this roundup of festive ways to display your holiday cards.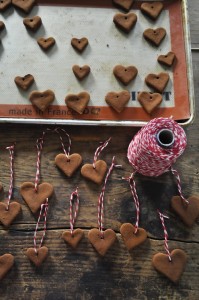 Scour the Kitchen
There are quite a few things that are probably already in your house and kitchen that can be used to make amazing holiday decorations. For example, you could make a popcorn and cranberry garland for your tree or banister. For snacking and decoration, try these marshmallow dreidels. You can also float cranberries in water for an unconventional decoration piece like this. Use up festive paper and make paper Christmas trees or felt trees in various sizes. The paper trees also make great table top décor or name cards for dinner parties.
Some of my favorite holiday memories are around baking for the holidays and decorating the house. Mom brought both of them together and had us make our own ornaments one year. It was so much fun and my little angel still hangs on her tree each Christmas! Make your own cinnamon or salt dough ornaments and bring some personalized holiday cheer to your tree. They also make great gifts or even gift tags. You can also use model magic and create some lovely ornaments like these snowflake ornaments.
I love the smells of Christmas as much as the sights and sounds. One of the most common decorations that's most readily available for any budget is to decorate oranges with cloves, called pomanders, like this. Use a large needle to poke holes and insert the cloves. You can even spell out festive words. Hang them around your house or on your tree or mantle and enjoy the fresh smell of citrus and spice!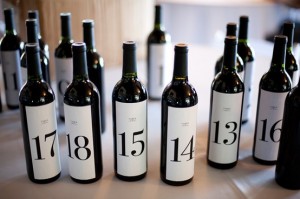 D.I.Y.
The anticipation that comes with counting down to the holidays might be one of my favorite parts to incorporate into holiday décor. Try making your own advent calendar using paper bags and string. You could also paint a piece of wood and adhere number painted clothespins and dangle little presents like this advent calendar. If you are feeling festive as a wino, check out my favorite advent calendar of all time.
To make you own tree adornment, get clear glass ball ornaments at a craft store and paint them with festive and metallic paint like this or this. For Chanukah, these felt dreidel pouches can easily be stitched together to stash some goodies.
That should be enough to get your house somewhere near as festive as the Macy's window in New York! For more décor, baking and holiday entertaining ideas visit my Christmas and Chanukah Pinterest boards.
(Original Publication, feature on Levo League here)
What are some of your tips and tricks for decorating on a budget? Share them in the comments section!